Blade and Bow New Fashioned
INGREDIENTS
1 oz. Blade and Bow Kentucky Straight Bourbon Whiskey
0.75 oz. elderflower liqueur
0.5 oz. simple syrup
1 splash soda water
2 orange slices
1 cocktail cherry
Glassware: Rocks Glass
INSTRUCTIONS
Add Blade & Bow to a rocks glass or old fashioned glass
Add elderflower liqueur, simple syrup and ice
Stir and top with a splash of soda water
Garnish with orange slices and a cocktail cherry, and enjoy.
More about Blade & Bow Kentucky Straight Bourbon Whiskey here.
George Dickel 8-Years-Old Miami Peach
INGREDIENTS
1.5 oz. George Dickel 8YO Bourbon
0.5 oz. passion fruit liqueur
1 oz. peach nectar
0.5 oz. fresh lemon juice
0.5 oz honey syrup (2 parts honey/1 part water)
2 dashes aromatic bitters
1 egg white
Glassware: Coupe Glass
INSTRUCTIONS
In a shaker add all the ingredients, dry shake without ice to froth the cocktail.
Add ice and shake vigorously.
Fine strain into a coupe glass.
Garnish with an edible flower.
More about George Dickel 8 Year Old Bourbon Whiskey here.
Blade & Bow New Fashioned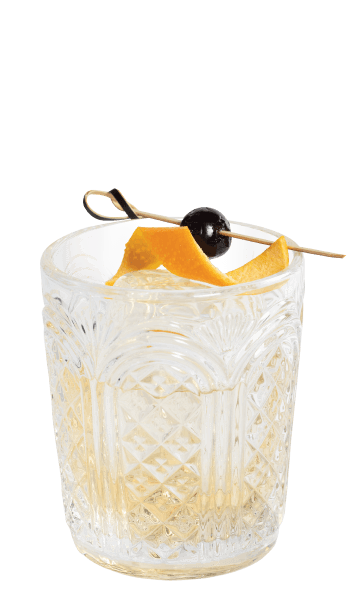 George Dickel 8YO Bourbon Miami Peach