About Us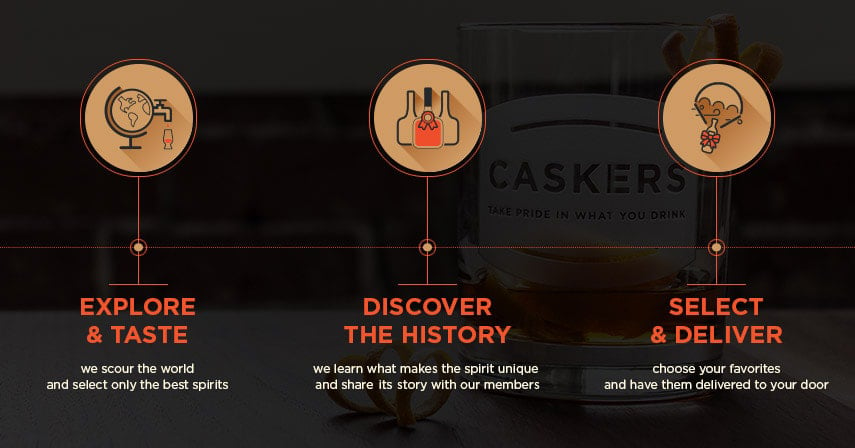 Our story
Caskers was founded in New York City in 2012 with the idea to introduce you to the amazing spirits from around the world and share our excitement over them with our customers from across the US and Europe.


Choose your way to booze
Our experts work to offer you unique and extraordinary craft
spirits from the US and the world
and have them delivered to your door. You can make your picks from the curated selection updated daily or click autopilot and join one of our whiskey clubs that delivers three full-size bottles every three months.
In case you were wondering
All alcohol sales are solicited, offered, accepted, made and delivered by alcoholic beverage licensees. You are not buying from Caskers, but Caskers is connecting you to the people who have products we think you'll love, so that you can take pride in what you drink!
Want to get in touch? Email us.