Baileys Chocolate Raspberry Martini
INGREDIENTS
1 oz Don Julio Blanco Tequila
0.5 oz Simple Syrup
5 Fresh Raspberries
INSTRUCTIONS:
Add all ingredients and raspberries to a cocktail shaker. Shake and fine strain into a coupe glass. Garnish with a skewer of raspberries.
Cheers!
George Dickel Bourbon Fireside Chat
INGREDIENTS
*Hot Cocoa
3 Cups Whole Milk
1 Cup Heavy Cream
0.25 Cup Cocoa Powder
0.5 Cup Semisweet Chocolate Chips
2 Tbsp Butter 3-4 Tbsp Sugar (to taste)
INSTRUCTIONS:
Begin with preparing the Hot Cocoa. Heat all ingredients in a pot over medium heat, stirring constantly until cocoa and sugar are dissolved and the chocolate is melted. Then, place all the ingredients into a mug. Give it a good stir to blend everything together. To finish, add an artisanal marshmallow on top for that perfect touch.
Baileys Chocolate Raspberry Martini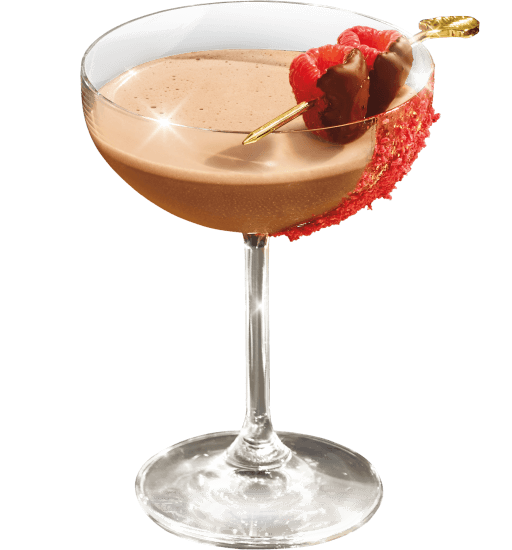 George Dickel Bourbon Fireside Chat