BUCHANAN'S PINEAPPLE PIÑA FIZZ
Spice up your happy hour hosting with a lush refreshment that's easy to mix but makes a significant impact and pairs perfectly with shrimp paella.
Here's what you'll need to have and do.
INGREDIENTS
Glassware: highball glass
Instructions:
Rim the highball glass with Tajín. Pour Buchanan's Pineapple into a highball glass over ice and top with mineral water. Garnish with a lime wedge. Sit back, relax, and enjoy.
Cheers!
Roe & Co Roe Necessities
It's essential to serve seasonally appropriate cocktails in style, and luminous Irish smoothness with a pinch of Italian flair is our jam right now.
INGREDIENTS
Glassware: collins glass
Instructions:
Hard shake and double strain. Serve it in a coupe glass with dehydrated lime. Simple as syrup!
Cheers!
BUCHANAN'S PINEAPPLE PIÑA FIZZ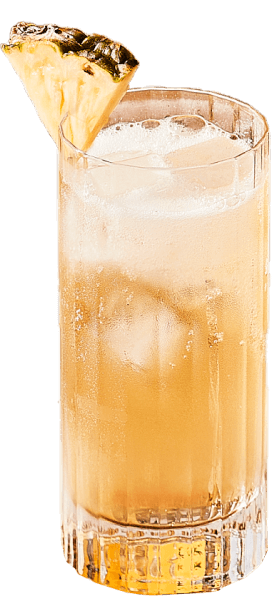 Roe & Co Roe Necessities