Bib & Tucker 12 Year Old Single Barrel Select (Caskers Exclusive)
This barrel was picked out by Caskers from the Bib & Tucker Single Barrel Select range. It has spent a dozen years in Level 1 char oak, producing a smooth, creamy, and pleasantly warm bourbon that's bottled at 99 proof.
In the antebellum United States, the term "bib & tucker" was used to describe the finest attire a man owned — the kind of suit or tuxedo that he would wear to a wedding or special event. "Along those lines, we're putting forth our bib & tucker," says Harv Gates, the brand ambassador of 35 Maple Street Spirits. "Bib & Tucker is a handcrafted Bourbon made with a sense of dedication that can only come when you know you're making something truly special."

Bib & Tucker Small Batch Bourbon Whiskey is crafted from a mash of 70% corn, 26% rye, and 4% malted barley. The grains, which were harvested in late 2006 and early 2007, were distilled twice ― first through a column still and then through an old-fashioned copper pot still. Following distillation, the Bourbon is matured in No. 1 charred American white oak barrels. Their regular 6-year-old and 10-year-old bourbons have both been awarded several medals, including a Double Gold at the San Francisco World Spirits Competition.

This 12-year-old Single Barrel Select features a barrel that was picked out exclusively by Caskers. This one has spent its dozen years in Level 1 char oak, producing a smooth and deliciously rich bourbon, where the volatile Tennesse climate with its extreme heat, temperature fluctuation, and humidity all play a part in its profile. Bottled at 99 proof, it's pleasantly warming, letting the signature nutty finish shine.

Grab this limited-edition Caskers-exclusive bottle today!

More Information

| | |
| --- | --- |
| Proof | 99 (49.5% ABV) |
| Distiller/Bottler Name | Kentucky Springs Distilling Co. |
| Size | 750mL |
The rich bourbon opens with caramel, toffee, and vanilla notes. Rich and creamy, the palate has caramel, dark fruit, vanilla, honey, and toasted oak. It finishes with a distinct chestnut note and pleasant warmth.
Note: Not Eligible for Return
Out of stock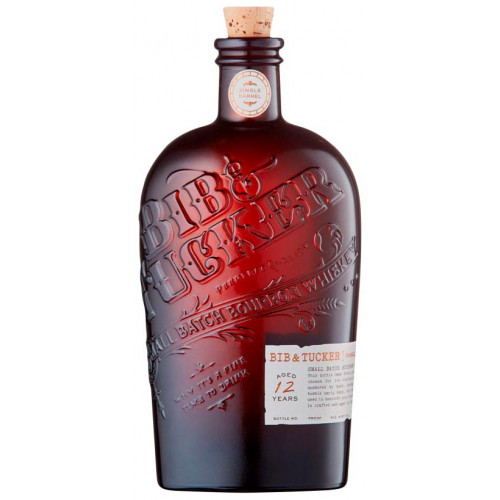 Exclusive